Why You Should Shop Used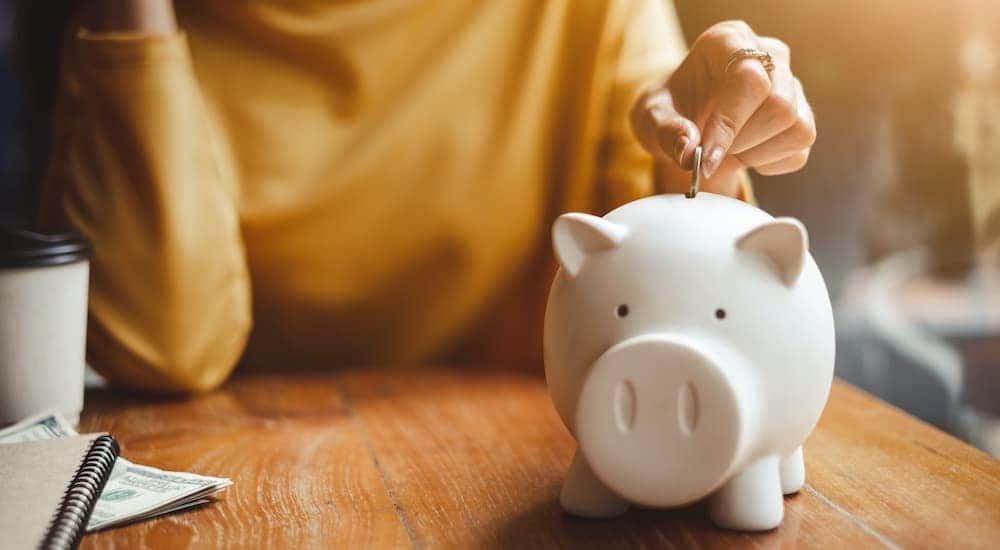 Our Seattle used car dealership is seeing some love when it comes to car shopping lately, and we have to agree it's for the best! We love being able to provide drivers with brand new and used vehicles at Bud Clary Auburn Volkswagen, and while we really enjoy our new inventory, it's time to shine a light on the used! Used vehicles don't get enough credit for how great they can be, and most people really focus on what's coming hot off the press. But let's take some time to recognize those incredible used cars and what makes investing in used a great choice with your money. There are a lot of benefits when it comes to shopping used, and we feel like now is truly the time to consider a new to you used vehicle if you're in the market for a vehicle upgrade!
All About the Benjamins
Money has always been a talker, right? We don't want to spend a lot of money on any car without feeling like we're getting our money's worth out of it. Cars that are going to be brand new right off the lot are sometimes overpriced, and their value can tank as soon as they are driven off the lot. Doesn't seem like a great investment for your hard-earned cash, right? That's not necessarily the case with all new vehicles, but it can be. However, with a used vehicle, all those initial dollars lost to depreciation are already gone, and you just are paying for the price of what the car is really worth. When you shop used, even higher-end vehicles are closer to being budget-friendly. Cars that may have originally been priced way out of budget are suddenly way closer to it. You can definitely make your money go further when you shop used.
Ok, so we know that buying used is saving us money right away, but what about long term? It'll save you money then as well. How? One word: insurance. Brand new cars will almost always have higher insurance rates than used will. Buying used opens you up to be able to afford cars that typically have higher insurance rates well. This means that you can get the luxury brand or sports brand and still have a lower premium than if you had bought it brand new. Another area in which used cars can cost less in the long run is maintenance. Basic maintenance can cost less for older vehicles. There are fewer electronics to take care of, and that means parts can also cost less.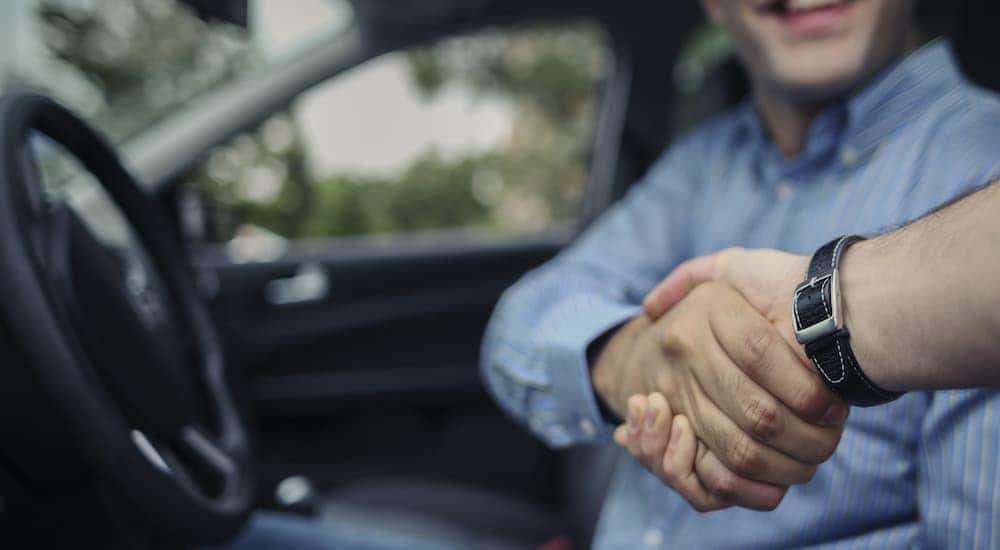 Value of Used
We talked about cost, now what about value. How do you know you're really getting your money's worth? Well, let's start at a more basic level. Most cars will depreciate quite a bit right off the lot and for the first five years or so after. If you're buying used, then you're not paying for that depreciation, so you're already getting more bang for your buck. Another consideration is that most manufacturers are not redesigning their cars every year. This means that the new 2022s don't always have anything better than the used 2021s. You'll feel more comfortable spending the money on a quality used vehicle than a brand new one that is exactly the same.
If you're still not sure about buying used because you don't know who drove it before or how they treated it, we can understand that. There are a lot of options out there for VIN checks or other used car programs that will allow you to check a car's history and make sure that it was well taken care of. A well-maintained used car can, and often does, last just as long as a brand new one.
Who's Driving?
When we're buying a used car, for ourselves or for our kids, we have to consider who is driving it and where they are taking it. We always recommend buying used for teenagers. They are going to be on the road as inexperienced drivers, and they'll be taking it to school and parking too close to other drivers, which means door dings and dents. Don't pay more money for your teen who will have a new car looking used in less than two and a half seconds.
Safety Features Are Easy to Find in Used Vehicles
This is one that a lot of buyers will bring up––safety. The truth is that safety features in cars have been updated to all be about the same since 2005. There are always additional safety features and things that can be added, but when it comes right down to it, the rollover and crash requirements for safety have not changed a whole lot. That being said, the newer vehicles do have some handy safety features, but features such as automatic emergency braking, lane keep assistance, and lane departure warnings have been standard and included in a good majority of vehicles since 2019.
Another part of vehicle safety is recalls. Most vehicles aren't recalled right away when they're new because it takes a little bit of time for the manufacturers to sort out whether an issue is related to its manufacturing or the driver. Used vehicles will have been out on the road long enough to have those issues sorted out and fixed. This actually makes used vehicles safer than new in a lot of cases.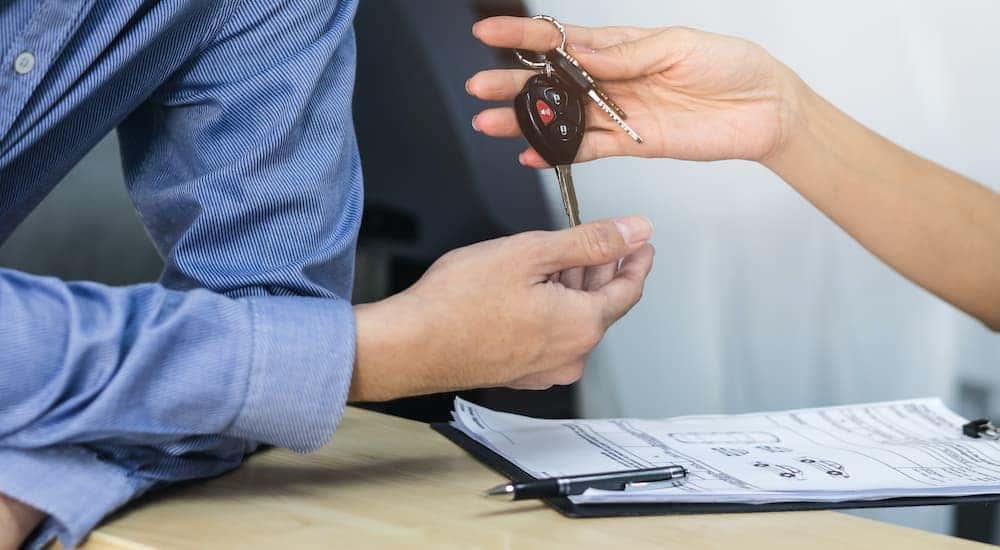 Availability of Choice
The last bit to consider is availability. You can always find used cars in pretty much any make or model. That is not always the case with new vehicles, though. Sometimes they just aren't there. This could be due to manufacturing, recalls, shortages, or shipping. There are many variables when it comes down to getting new vehicles onto the lot, and since we can only control a small number of those, we aren't always able to get all our new vehicles in, in a timely manner. We can always order them in, but the time it takes for them to get here is typically entirely out of our hands.
The other part of availability is where you have to go to the vehicle. If you want a new Volkswagen, you've got to go to a VW dealer. If you want a new Honda, you're going to a Honda dealer. Dealers typically only have the new vehicles of their own brand. However, if you want a used car, you can go to any dealer, and they might have it. As a Volkswagen dealer, Bud Clary Auburn Volkswagen has new Volkswagen models, but we also have a huge selection of used cars for you to pick from. This saves you a lot of time going from place to place because you can stop at one and see what we have in the used section.
The Pros and Cons of Buying Used Equal Out
There are always pros and cons to any car purchase. For most of us, the goal is to outweigh the cons with the pros. When it comes down to it, buying used has a lot of benefits. You can expect to save money and time. You can expect to feel safe, and like you've gotten your money's worth. You can feel like you've been taken care of without having to shell out thousands of dollars extra. Bud Clary Auburn Volkswagen has a great selection of used cars, and while we love our new VW models, we also really love those used cars. When it comes to getting the most for your money, you really can't go wrong with buying a quality used vehicle.