Shopping for a Used Car? Here's Why a Volkswagen Tiguan May Be Right for You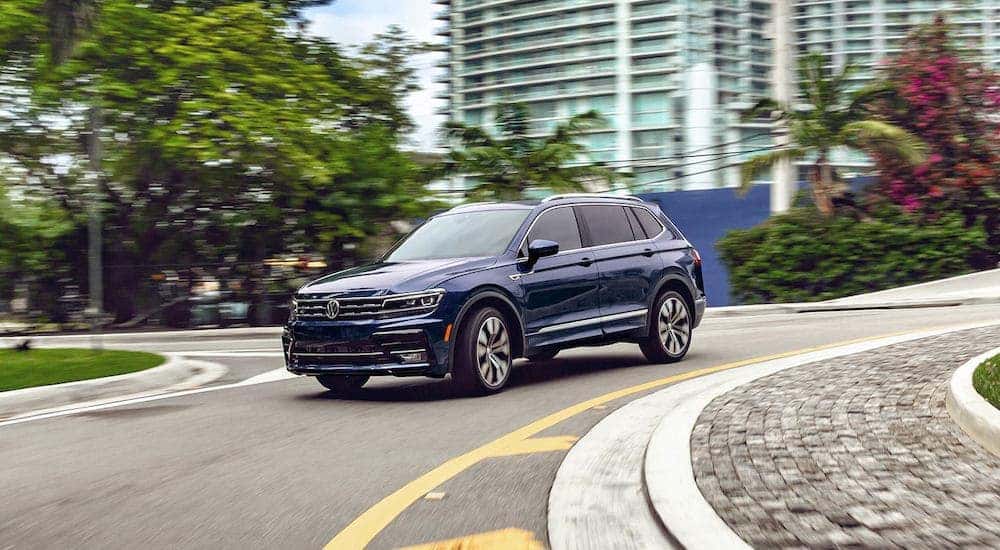 When you're on the hunt for your next reliable vehicle, it seems as though the options are absolutely endless. From sedans to SUVs, trucks to vans, you have quite a choice to make when it comes to a vehicle that will suit your driving needs perfectly. You also want to be sure that you're taking your hard-earned money and putting it into a vehicle that won't let you down, and for many car shoppers out there, buying used is the most effective way to utilize their money. Here at Bud Clary Auburn Volkswagen, we help many drivers find what they're looking for in a car, and if you're searching for a used Volkswagen for sale, you've come to the right place. We have our favorites when it comes to making the most of the overall driving experience, with the Tiguan being at the top of the list. Here's why you should shop for a used Tiguan.
Upscale Style, Affordable Price
The most distinctive factor about Volkswagen models is their ability to captivate you with their presence. Sleek, sculpted, modern features can be enjoyed inside and out, as well as a simplistic aura that's difficult to ignore. We like the Tiguan due to its European flair, mixed with classic Americana, blending seamlessly into one exceptional SUV. Its elegance carries from its superbly defined exterior into its dazzling cabin space, complete with upscale appointments. You can expect plenty of room to relax and a carefully crafted ambiance that allows you to sink into the feeling of the drive, especially when you opt for newer models.
With a third row present, it's easy to see why more families, road trippers, and frequent travelers choose the Tiguan for all of their journeys. Buying used will allow you to enjoy all of these fabulous styling cues for a more affordable price than buying new. The Tiguan is already priced much in line, if not lower, than many of its competitors, and when you choose to buy used, you'll save even more. Taking advantage of the excellent level of style, clean design, and plethora of enhanced options, all for a price that doesn't break the bank, is why the Tiguan is one of the best buys in the industry.
VW Dependability
Buying a car is a big purchase, and you want to make sure that this purchase is going to keep up with your busy lifestyle without any issues arising. The last thing you want is to drive a car that you can't rely on, which is something to take very seriously during your used car search. Fortunately, Volkswagen is known for its reliability, crafting cars that perform well past many competitors, as well as offering drivers a smooth, safe, and controlled ride, no matter where they're traveling. The Tiguan is no exception.
When you're driving a Tiguan, you know that, in addition to show-stopping style and affordability, you'll also get to enjoy excellent dependability. This is what most drivers are looking for when shopping for a used car because there's no time to waste when the road is calling. Don't miss a beat when you're driving a Tiguan because no matter which model year you choose, reliability comes standard.
Recent Revamps
The Volkswagen Tiguan continues to evolve as the years go by, and its previous redesign was just a couple of years ago in 2018. This is why 2018 is one of our favorite years for this terrific traveler, as it not only showcases more modern design cues but it also sports an updated body style. Its longer design allows it to maximize its space inside to accommodate more passengers and cargo efficiently, while enhanced features make it one of the most alluring SUVs on the block. Its exterior design is bold, while its interior showcases ultimate comfort with premium appointments, making the 2018 Tiguan a top pick for many.
Subtle enhancements have been made since the 2018 model year, including more technology features, new wheel designs, and more engaging interior elements, especially in higher-level trims. As time marches on, the Tiguan refuses to remain the same, encouraging more drivers to take a look at what it has to offer as it continuously advances in the industry. That's the great thing about shopping for a used Tiguan. With all the revamps over the past few years, each Tiguan is better than the last, so finding what you're looking for in the Tiguan arsenal is easy.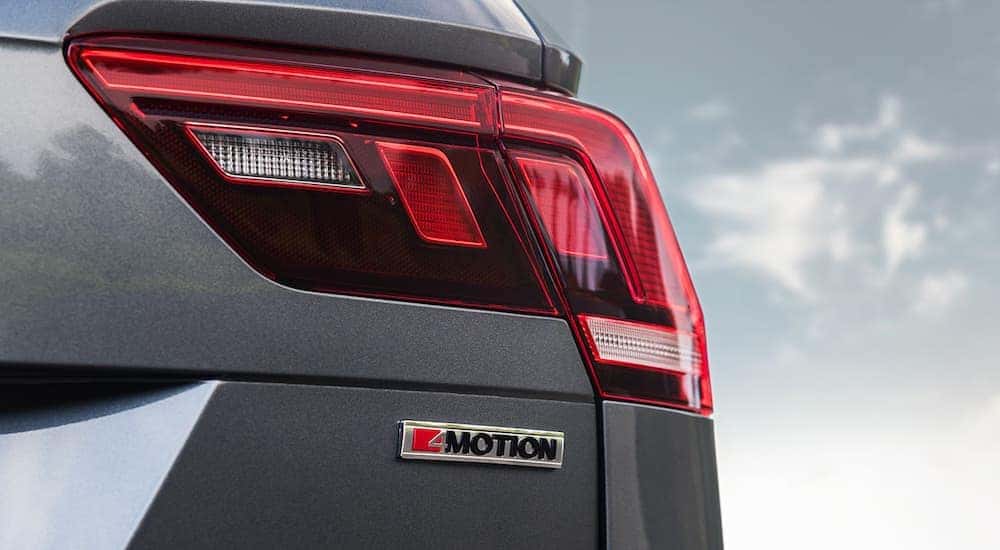 Teched-Out
If there's one thing we love about Volkswagen, it's that there's no shortage of tech inside any of its models, the Tiguan included. From a Digital Cockpit, which elevates the driver experience with a customizable digital instrument cluster, to plenty of desirable tech available to make the drive better, the Tiguan knows what drivers want in a vehicle. The newer the model, the more tech will be included, like Apple CarPlay and Android Auto, a WiFi Hotspot, an available Fender premium audio system, and more appealing elements. This is one of the biggest advantages of choosing to buy used, as you'll be able to get the tech features you want without overpaying for them.
A slew of safety and driver assist features can be found as well, many of which come standard. It's no secret that technology plays a key role in our travels, and the Tiguan is loaded up with some of the most advanced tech on the market. You get to enjoy this level of technology at a more affordable price in an ultra-reliable vehicle, one that exhibits frequent design refreshes and new features on the regular. The Tiguan really is the total package, and drivers are loving it.
Tiguan Selection
The Tiguan has been on the market for over a decade, and in this time, there have been plenty of models to choose from in the lineup. That's one of the best aspects of buying used because you have a much larger selection of models to choose from, so you're able to find the vehicle that ultimately matches your driving needs. We always suggest making a list of what you're looking for in a vehicle, as this will help narrow down your search so that you're able to locate the exact model that matches your requirements.
Having a selection is key, and with the Tiguan offering so many variations of itself, finding your perfect match is simple. That's why drivers gravitate toward used models, as they're not limited in their search, and they have the chance to get exactly what they want out of a vehicle.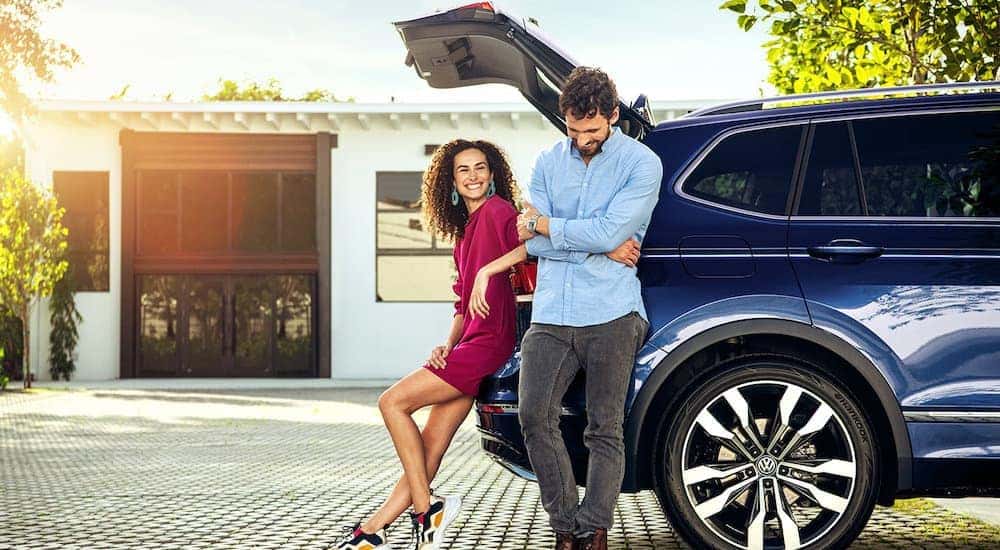 Choosing a Used Tiguan
As you can clearly see, the Volkswagen Tiguan has a lot going for it. From its stunning good looks and reasonable price tag to its exceptional reliability ratings and unmatched selection, the Tiguan is sure to impress you. At Bud Clary Auburn Volkswagen, we know that finding your ideal car is extremely important, so stop by for a test drive of some of our outstanding used models. We have plenty of Tiguan models to choose from that offer you a comfortable ride marked by elegant style, dependability, and features to make any drive better. If you're envisioning yourself behind the wheel of an SUV, the Tiguan will deliver the ride you're looking for, along with the features you need for a better ride, no matter where the road leads you.